Welcome to Advanced Supply Company.
Advanced Supply Company, Inc. is a Nashville based supplier of commercial janitorial supplies, equipment and cleaning chemicals. Servicing markets such as office buildings, medical facilities, food service establishments, schools, child care centers, assisted living facilities, manufacturing and industrial plants, churches, retail stores, machine shops, theaters, service/gas stations, salons, parks, funeral homes, financial institutions, hotel/motels and much more.


>>
WIPES Professional White Gymwipes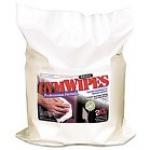 Premoistened, disposable disinfecting wipes that have been developed to stop cross-contamination on surfaces in the gym. Extra-thick, super absorbent 8" x 6" towelettes. Kill up to 99.9% of germs that can cause illness
>>
DISPENSER Tandem TOWEL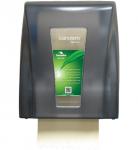 High capacity, Tandem mechanical no touch dispenser reduces paper use and labor costs. Sanitary, this touchless dispenser minimizes cross-contamination. Made from 40% recycled material and requires NO batteries.
---
Product Categories
---
Manufacturers